Entrepreneurs and Innovators
Gain access to the world's top experts. Grow beyond your personal limits. Make breakthroughs as you redefine and realize your goals in life and in business.
As the world's only peer-to-peer network exclusively for entrepreneurs, EO helps transform the lives of those who transform the world.
Imagine an organization that helps you achieve your full potential in your business and personal life through life-enhancing connections, shared experiences and collaborative learning.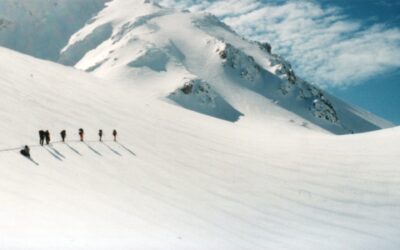 Unternehmer unterscheiden sich grundsätzlich von Angestellten – vielleicht so wie sich ein Extrembergsteiger von einem Hobby-Wanderer unterscheidet. Ein Unternehmer ist wie ein Extrem-Bergsteiger, der sich die Besteigung eines anspruchsvollen Gipfels vornimmt und...
"From Panic to Profit"
19.1.2021
Pressure Response Management Training Part III
20.1.2021
Moderator Training Program with Marc Stöckli
26.1.2021
EO Women Round Table
26.1.2021
Matthias Schranner: Verhandeln, wenn Verlieren keine Option
27.1.2021
Story telling Webinar mit Heino Trusheim
9.2.2021
In the boardroom with Adam Ludwin
16.2.2021
"How To Take The Drama Out?"
16.2.2021
EO Stamm 17. Februar 2021
17.2.2021
Ironman Mindset RobertClinkenbeard
18.2.2021
"Learning Event with Andy Fastow"
11.3.2021
EO Stamm 17. März 2021
17.3.2021
EO Stamm 14. April 2021
14.4.2021
EO Stamm 18. Mai 2021
18.5.2021
Next Level - Best Self.
25.5.2021
EO Stamm 16. Juni 2021
16.6.2021
EO Switzerland Zürich Chapter Retreat
18.6.2021
What EO Zürich Members Say
Being part of the EO Accelerator program is one of the best things I could have done as a neo-CEO! The experience sharing with others gives me confidence. It allows me to focus on the important aspects while building up my new business. On top of it, the mentorship of an experienced businessman is very helpful. Especially now that we as a brand sitting in the fitness industry and like everyone else are facing major challenges due to COVID19.
Eva Nidecker
Founder and CEO at Open Ride
I am a member of the EO Accelerator. For a long time I have been looking for a program that really brings us forward as a startup. The Learning Days and the regular meetings with the other CEOs are incredibly helpful. The coaches provide ideal support during scaling. I can recommend EO.
Christian von Olnhausen
Founder and CEO at DasScrumTeam
The power of networking, experience exchange and working continuously with an excellent framework (Scaling up) extremely levels up private and on business point of view.
Simon Funk
Founder and CEO at Treestones